Last April 30th – May 1st, Facebook held their annual Development Conference called F8, in San Jose, CA., and they revealed a ton of exciting new features, updates and future roll-outs especially for their social media businesses: Facebook, Instagram and WhatsApp. The theme of the conference, and what Facebook founder Mark Zuckerberg emphasized is privacy – especially with all the recent controversy surrounding the company, they made it a point to drill down that Facebook will prioritize user privacy. However, at the same time, the latest updates and announcements from the conference seems to be valuing user input and data more than ever.
Let's take a closer look at the major updates and what these updates might mean for your business and for marketers worldwide.
Facebook will undergo a re-design focusing on Groups and Stories
It's been a while since Facebook has undergone a major overhaul in terms of design like this, as the familiar Facebook blue is replaced by a sleek, cleaner look that's less blue and more white. Stories, Groups and Events are more prominent in the News Feed especially in the desktop version: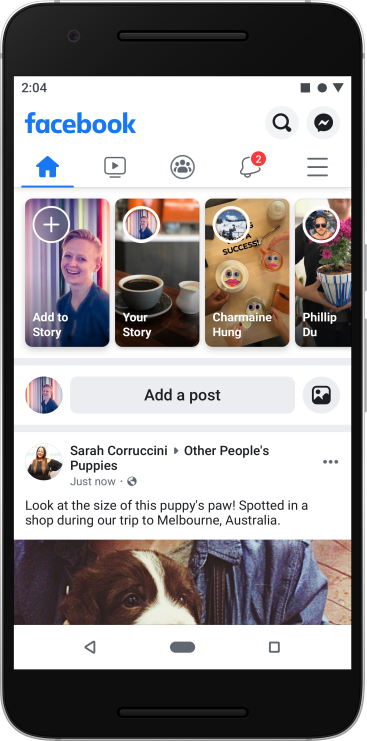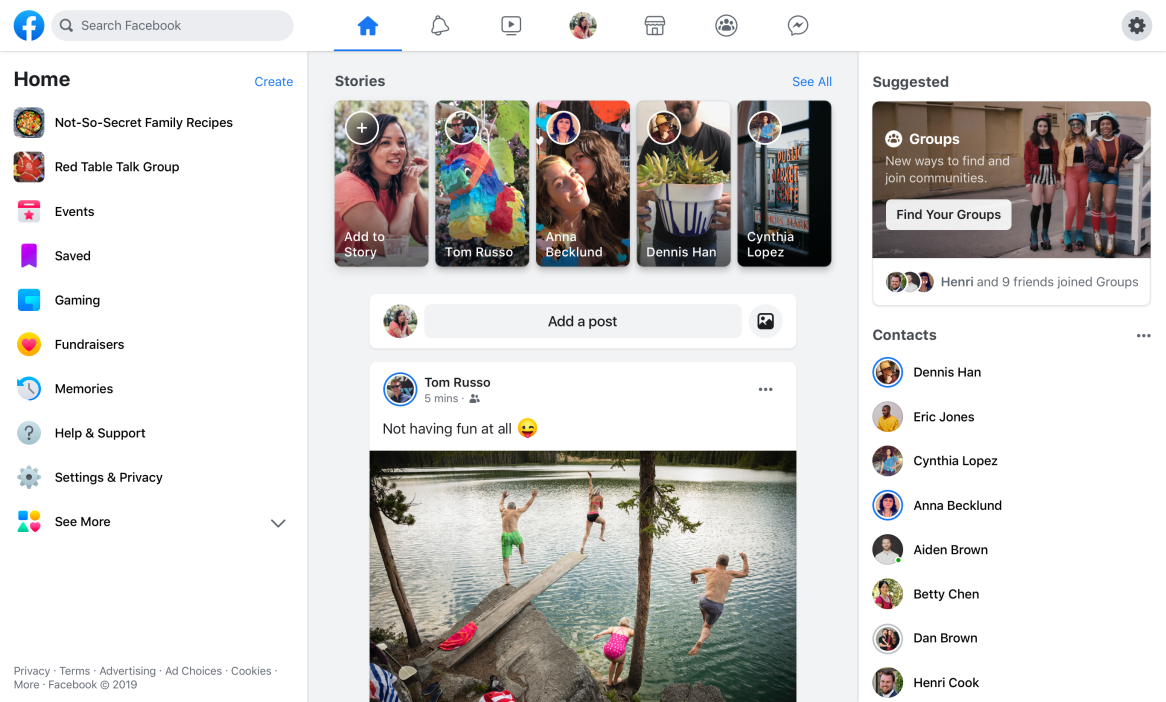 The emphasis on building communities through groups and events is an interesting change. If you're a business struggling to connect with your audience through your brand's Facebook page through your regular content push, then this might be a new window through your target market, especially as Facebook moves away from a more brand-friendly approach by reducing the size of the Newsfeed, towards a more family and friends focused platform. The updates will also cause more posts and content from the groups being shown in the Newsfeed.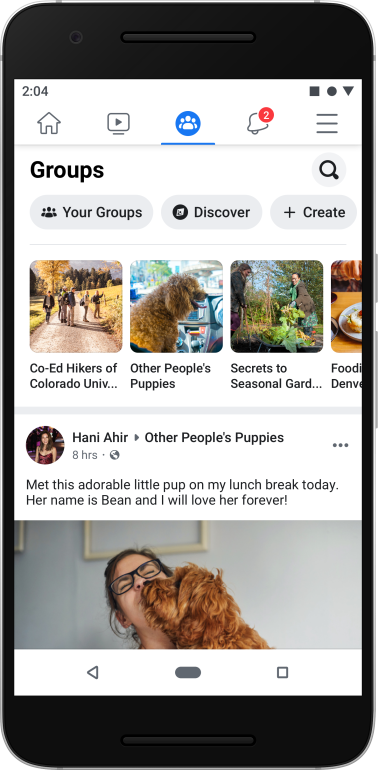 By focusing on groups and events, you can expand your reach and find the consumers most likely to purchase or at the very least, be interested in what you're offering. It can also have the benefit of providing a deeper interaction and discussion with the consumers on what your brand offers. The prominence of Stories in the redesigned mobile and desktop version as well provides room to grow for marketers to generate more creative and interactive content for their brands.
Messenger will have more tools for your business
Facebook will also redesign messenger to make it look closer to the redesigned mobile and desktop version, but the changes do not end there. As the push towards private e-commerce goes on, Facebook will introduce new business tools that focuses on lead generation, driving in-store traffic, and improving customer care.
First, businesses will be able to use a new lead generation template for Messenger using Ads Manager, which will allow brands to create automated, tailored experiences for your target customers and connect them to the right content or person.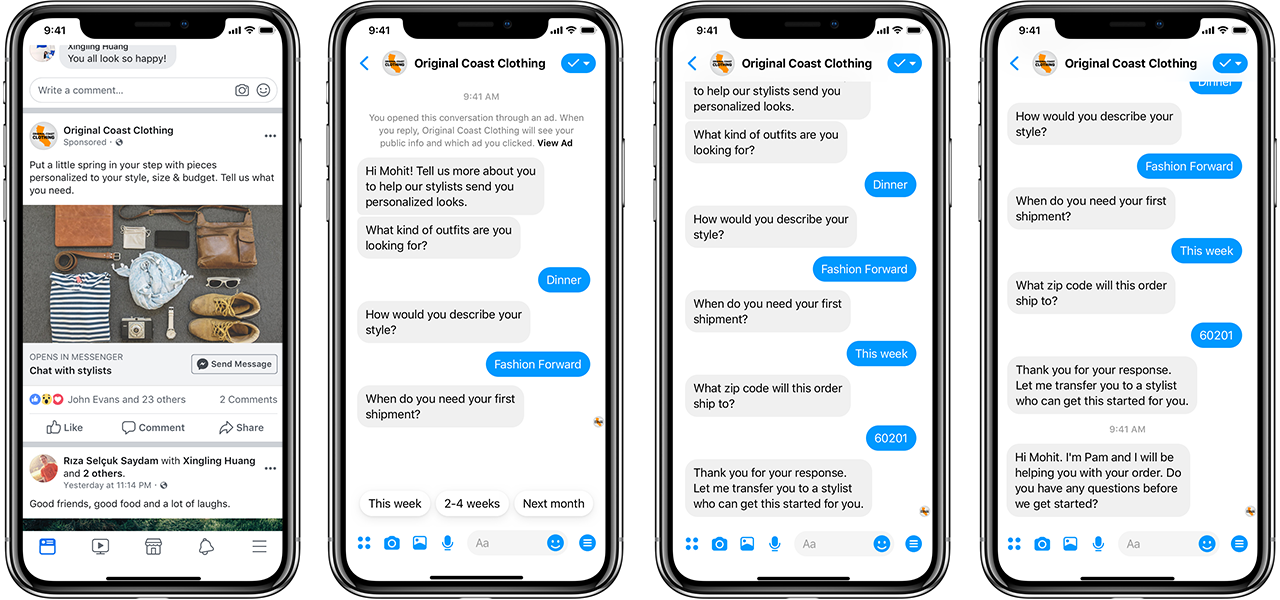 Second, appointment booking will be much easier for potential customers and will be easier to authenticate, as they can do it directly through Messenger, as you can see in the sample provided by Facebook below.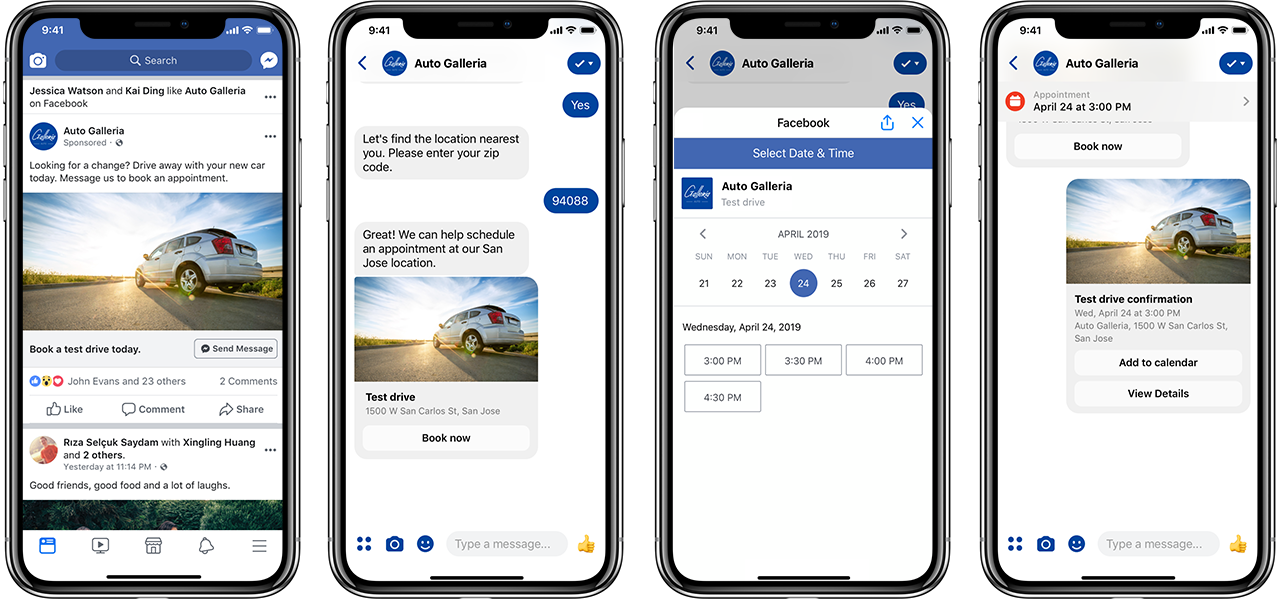 Instagram takes further steps towards a full e-commerce experience
Instagram will also slowly roll-out a new Product Tagging feature, which allows influencers or celebrities to tag certain products on their posts. Clicking on the tagged products will enable the users to view that product and have the option to buy that product directly through Instagram, without leaving the app. This feature is on the testing stage, and is currently limited to a select few influencers, creators and brands. You can see how the process looks like below: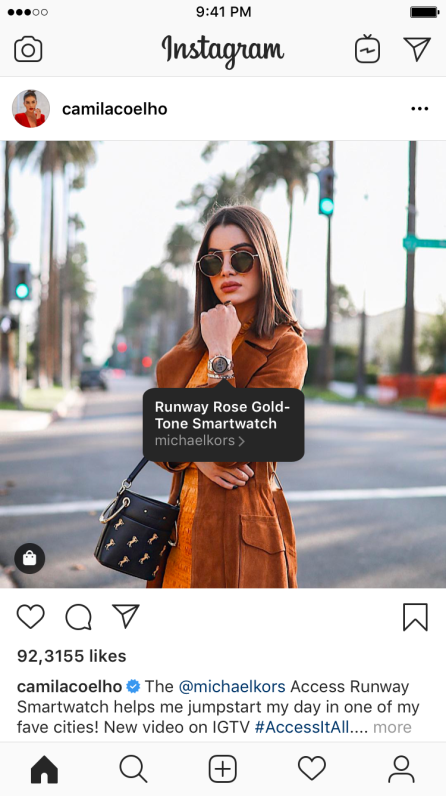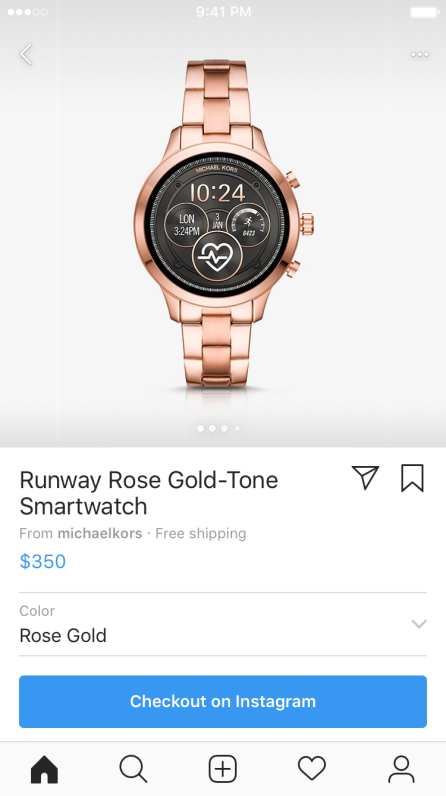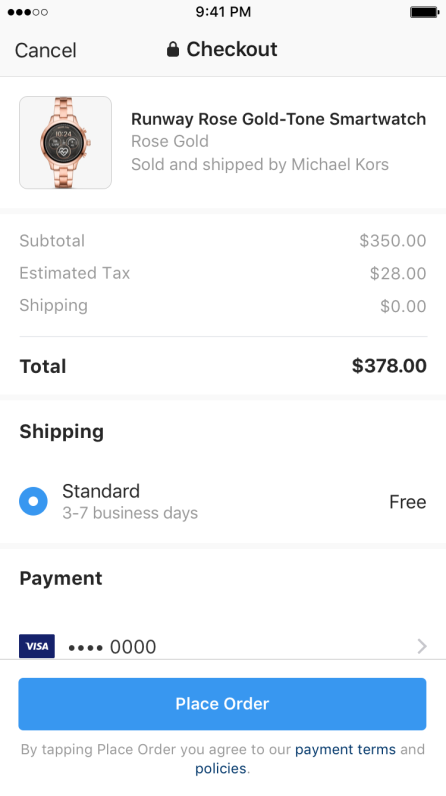 The business implication of this feature is obvious, as it provides a seamless process for the user to purchase your product directly and also provide a tangible metric for your influencer marketing campaign. It also points out the importance of selecting the influencers and celebrities for your brands properly. And that also goes without saying that producing quality content and posts for your Instagram page is as important depending on the kind of product you are selling, since it is what people will see, and what you are pushing them to buy.
Instagram will also make it easier for CSR
Instagram is also testing a new Donation Sticker feature in the US on Instagram stories, wherein the donation sticker can be used to raise money for non-profits. This will only be available in the US but they are working to launch it in more countries. It will be interesting to know if this can be used for Brands' CSR efforts, as there is an opportunity for a brand to mobilize their own customers for a good cause.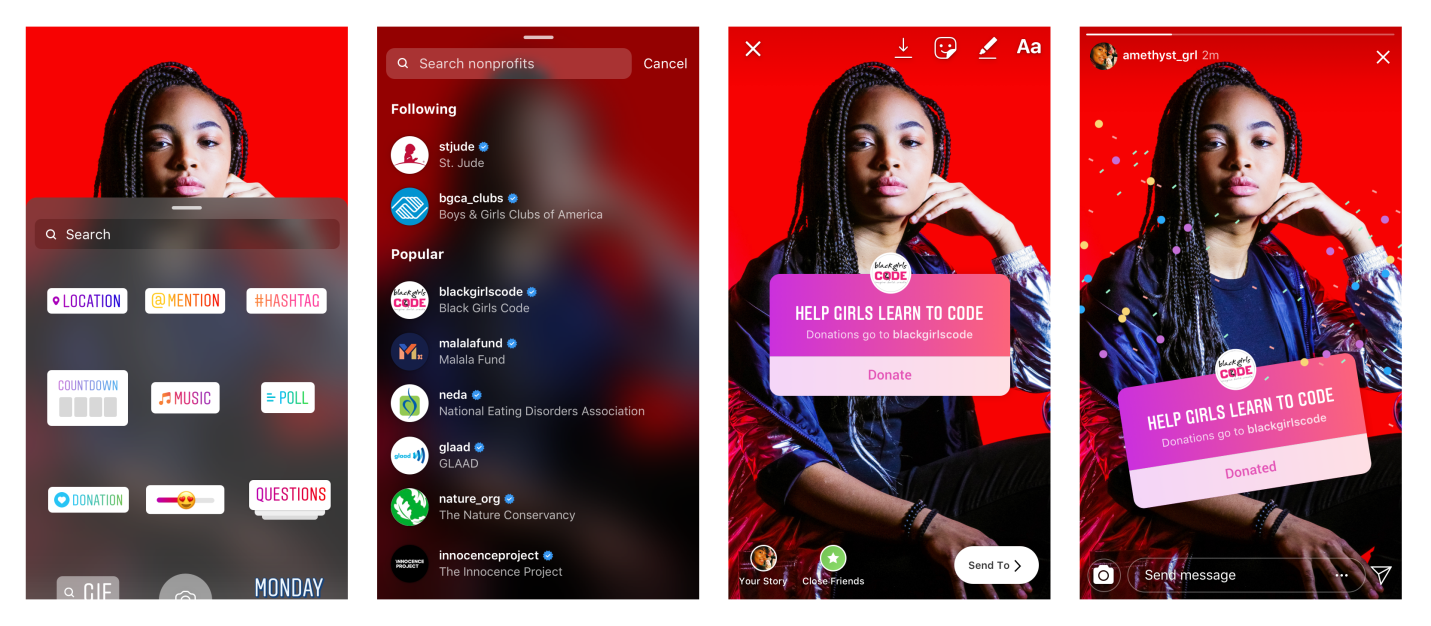 WhatsApp Adds Business Catalogs and Expands Payments
Facebook's other messaging app, WhatsApp, will also add business tools to its features, as they will slowly roll out a Business Catalog function on the app. When users chat with a brand, the brand's business catalog will be shown to the user in order to showcase them and find them easily. WhatsApp also plans to expand in the coming months in-app payments (already rolled out in India) globally, and introduce ads to the platform.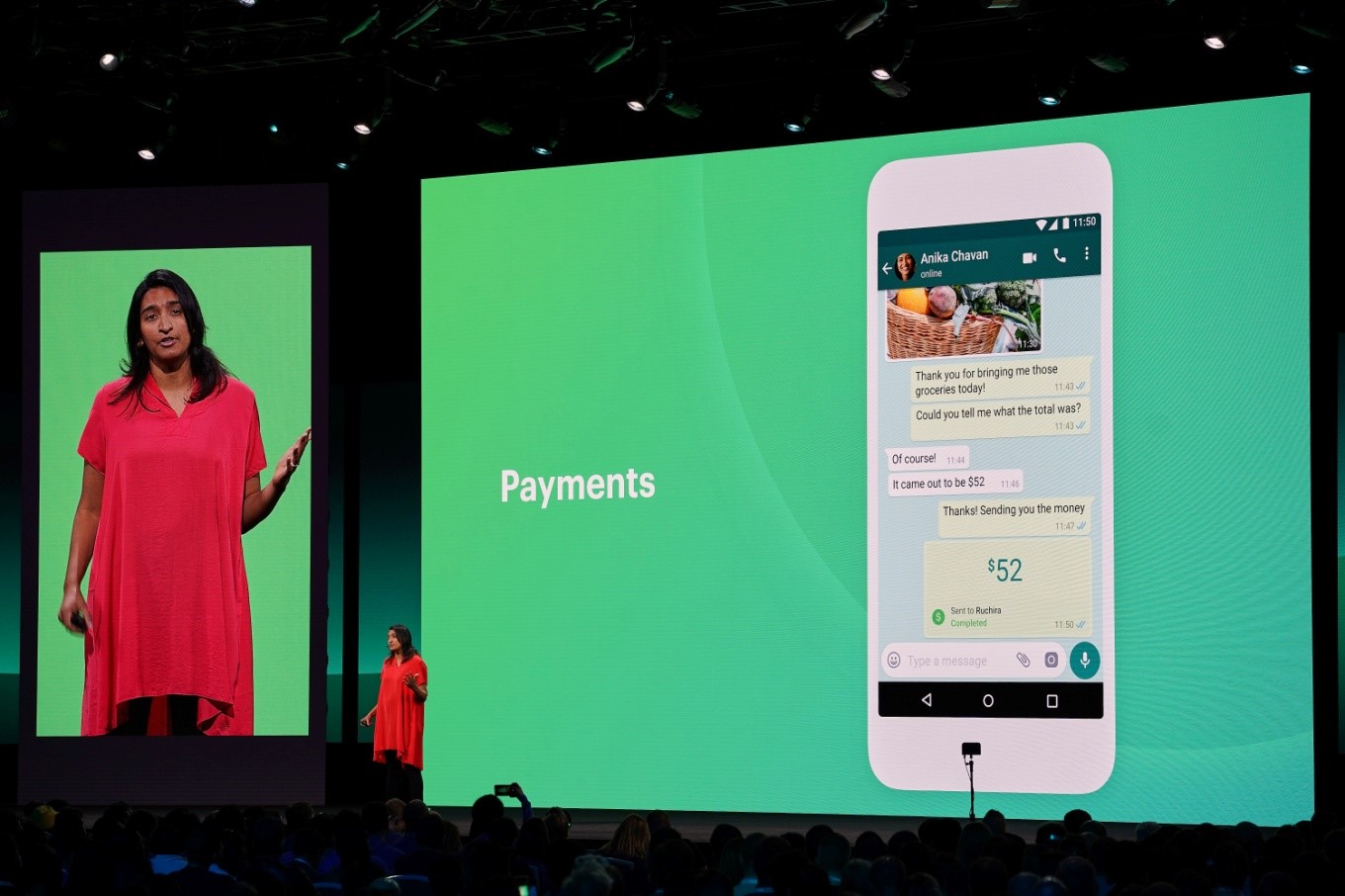 These are not all the major updates from the conference, but these are the updates that potentially has the most effect on marketers. There are also updated features that affects users more such as the improved Meet New Friends and Secret Crush feature on Facebook, a stand-alone Facebook Desktop App for Windows and Mac, a Video Co-Watching feature on Messenger which allows a group of friends to watch a Facebook video together via Messenger like a private watch party, and Creator Mode for Instagram, which redesigns and provides easier access to the various features in creating your Instagram stories, as you can see below.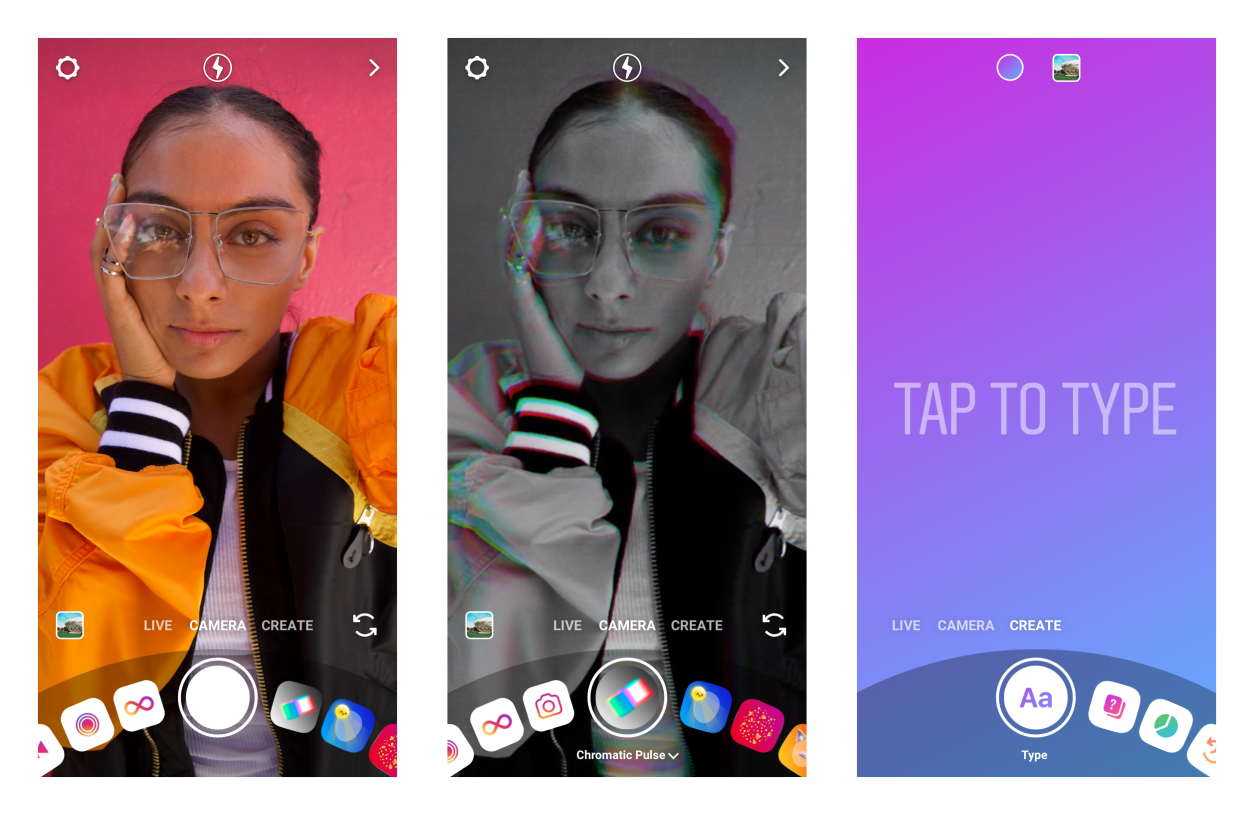 Video Co-Watching
Bottom line, Facebook's F8 Development Conference is surprising in the sense that a lot of Facebook's properties are getting significant and possibly game-changing updates, but it can be argued that all these changes are for the better, and that there's a lot of positive progress and impact that marketers and brands can achieve from these. Suffice to say, it's certainly ripe for a lot of opportunities. We'll know more about the roll-out of the new features over the coming months and when it will be available in other territories. For now, we'll just have to wait and see.