Presentation Sports: Digitalizing Sports Marketing
Client:
Presentation Sports – Egypt
Mission:
Build the digital strategy for one of the largest sports marketing agencies in the Middle East, and implement it.
Challenge:
Launch a digital strategy, build a qualified in-house team for content and marketing, establish partnerships, and launch.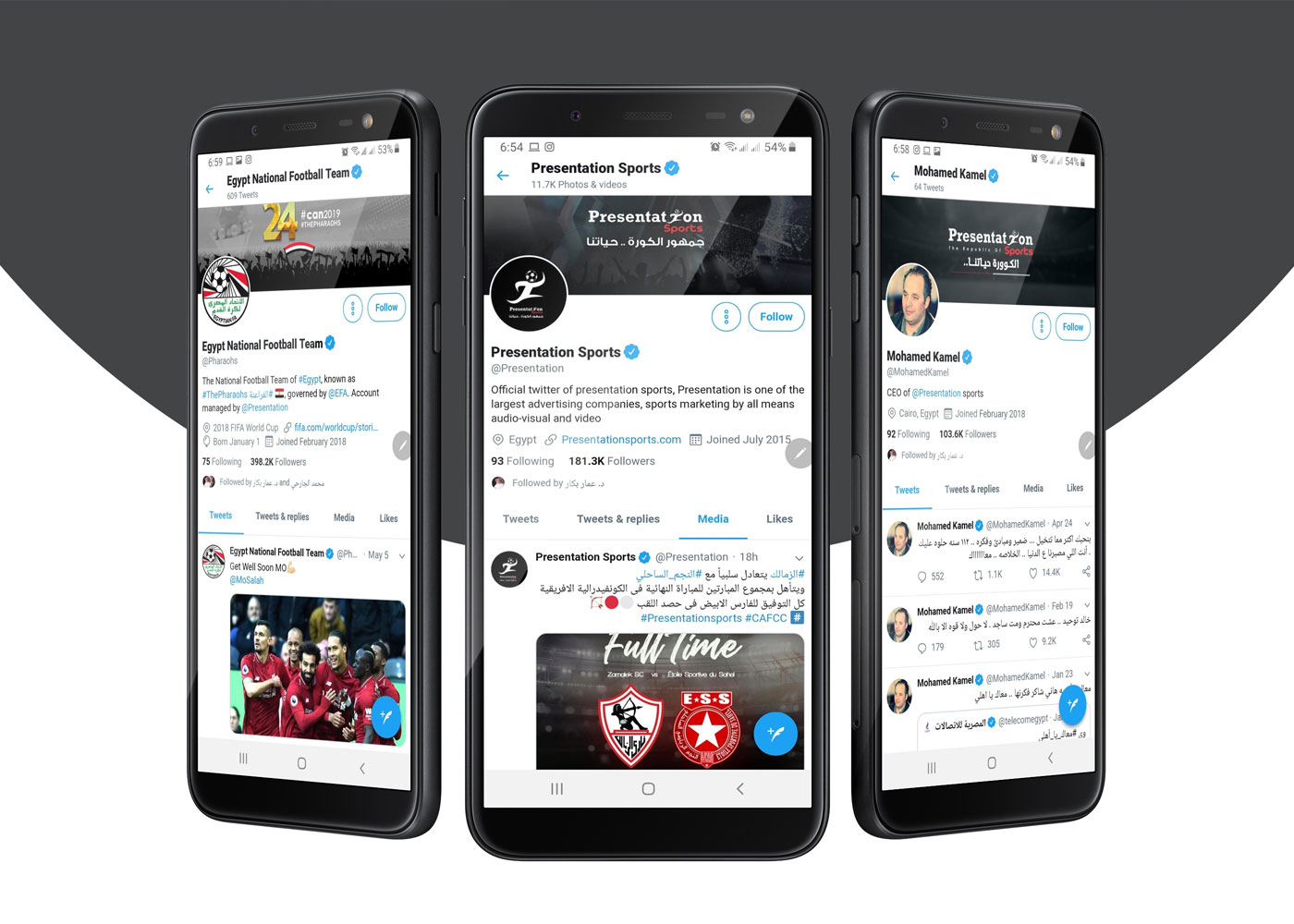 Treatment:
Create strong digital engagement for Presentation Sports, Egyptian Football League, and Football National Team. The Egyptian Team, which did not have any digital presence, was set to participate in the World Cup.
Results:
1- Create one of the most active Egyptian sports accounts on social media for @Presentation.
2- Launch @Pharaohs, the official Twitter account for the Egyptial national team, which immediately became the source on the news of the team during the World Cup.
3- Launch several brand campaigns and digital marketing campaigns.
4- Build partnerships with Twitter Middle East and mobile operators in Egypt regarding the content of the Egyptian League and National Team.
5- Recruit and train a full digital team of more than 12 people to become the content and social media team for Presentation.
6- Launch the presence of Presentation Sports Chairman, Mohamed Kamel, on social media. His account @MohamedKamel reached more than 100K followers in less than a year.
Other Portfolio:
CITC Corporate Communication Strategy
appadi
2019-05-14T01:44:07+04:00
Abu Dhabi Tourism Videos
appadi
2019-05-14T02:34:35+04:00
Top Influential Saudi Twitter accounts
appadi
2019-05-14T02:55:23+04:00
Looking for digital media expertise?
Let's work together!