Client:
Ajel Electronic Newspaper (Ajel.sa)
Mission:
Ajel was established in 2007 and acquired in 2013 by a group of investors. APPROACH was asked to manage the portal on all levels (commercially, technically, editorially, marketing, etc.)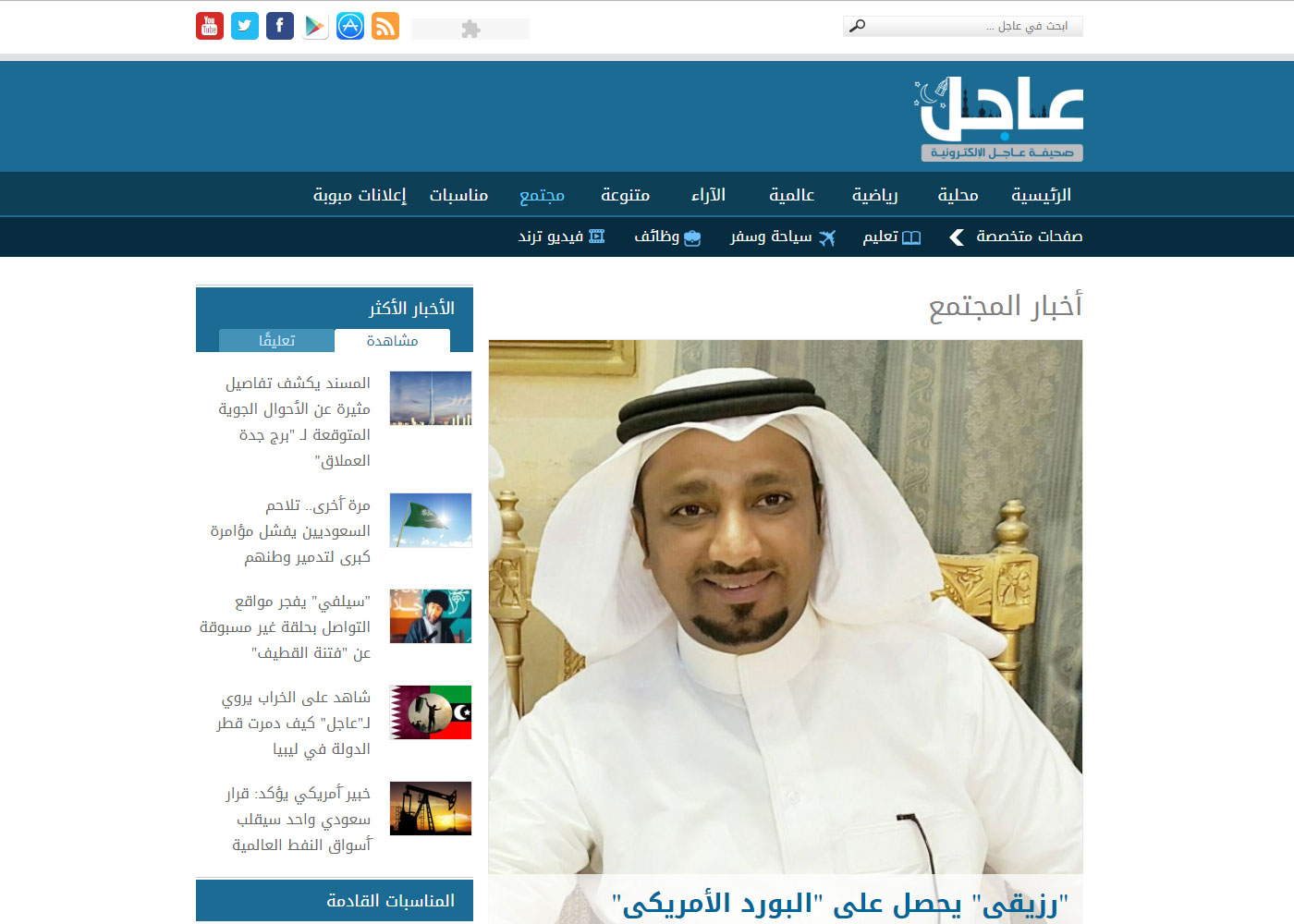 Results:
• The official website of The Cultural Programs and Heritage Festivals Committee was developed using Drupal as a CMS.
• We have worked to make Ajel the Saudi news destination on multiple platforms, by developing its mobile app on both iOS and Android platforms, maintaining its SMS breaking news service and managing its twitter account, now with over 2.1 million followers.
• In 2016, Ajel became the 2nd best revenue-generating news website in Saudi Arabia.
• Ajel became well-known for its continuous balance between its social responsibility and aggressive news reporting.
• Ajel was managed through two newsrooms (in Riyadh & Cairo), and a large network of correspondents all over Saudi Arabia.
Other Portfolio:
Website Development Using Drupal
appadi
2019-05-14T03:42:22+04:00
Looking for digital media expertise?
Let's work together!